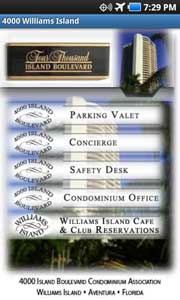 I thought I would share a little something with you all this holiday season.
Of course not all conveniences are necessary – or even good for us. Take smartphones for example. We are a three-iPhone family, but I don't have one. That does not mean I don't appreciate their convenience, and one of the things I about noticed smartphones was that finding numbers that you want to dial can be a little intense.
So I created an "app" that lets you dial our Valet, our Concierge, our Safety Desk, and our Office without having to do so much finger-work. And for good measure, I added the reservations number for the Island Cafe and Island Club.
It's free, and the very simple instructions to download and install it can be found here. And if for some reason you are uncomfortable doing it yourself, just e-mail me and arrange to meet so I can do it for you. And don't worry, it will still be free.
Best wishes for the holiday season, and beyond.
Arthur